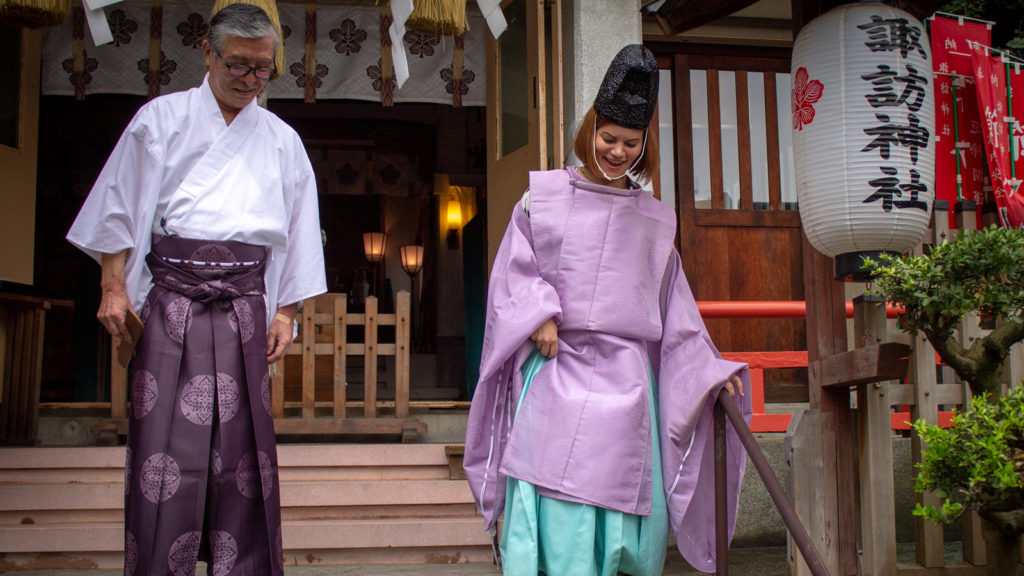 Have you ever tried on Shinto priest's garments? Take a memorial photograph of yourself in real Shinto priest's attire. The traditional garments can be put-on on top of your normal clothing. Your visit to the shrine will be a most solemn and memorable experience.
Venue:Suwa Shrine, 4-164 Ishikawacho, Naka-ku, Yokohama
Date/time:every day from 10:00am
Duration: 1 hour
Program fee:JPY2,500 per person
Minimum participants:4 or more participants
Reservations:Please reserve via the contact form here. Please make sure to state "Suwa Shrine visit with Shinto Priest costume" in the form title along with the number of participants and preferred date. We will contact you with a confirmation. Reservations are required 3 days in advance.